Front and Rear Sight Fixes
The Gun Cage offers solutions for dull fixed front sights that cannot be replaced. Our process involves a Urethane with a Durometer of 45-55. We notch out a specific distance from the front to a specific distance from the rear as shown below, being careful not to scratch the surrounding metal. This helps create a high visibility front sight. Red, Orange, or redish orange colors as shown are the only colors we currently offer for the front.
Pricing: $60.00 per front sight
And $20.00 for rear sight, total of $80.00 for both.
The images below showcase the weapon before we started machining the front groove into the sight ramp. The finished result can be found in the center. We also added an Ambidextrous thumb safety, and removed the plastic black trigger and put in a brushed aluminum trigger. As a final touch, we polished the firearm.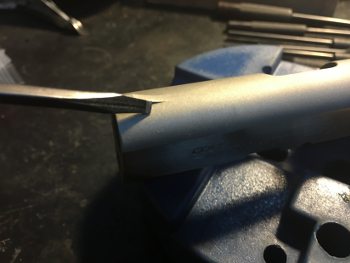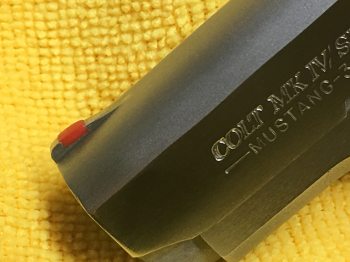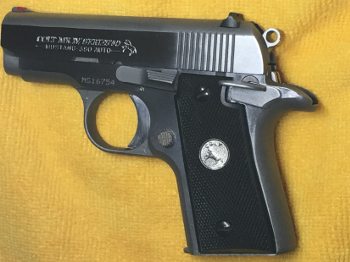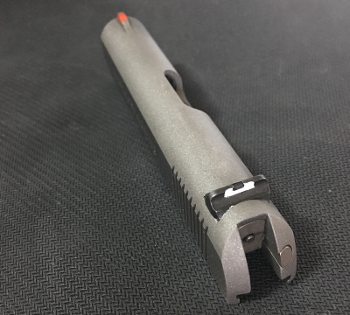 ---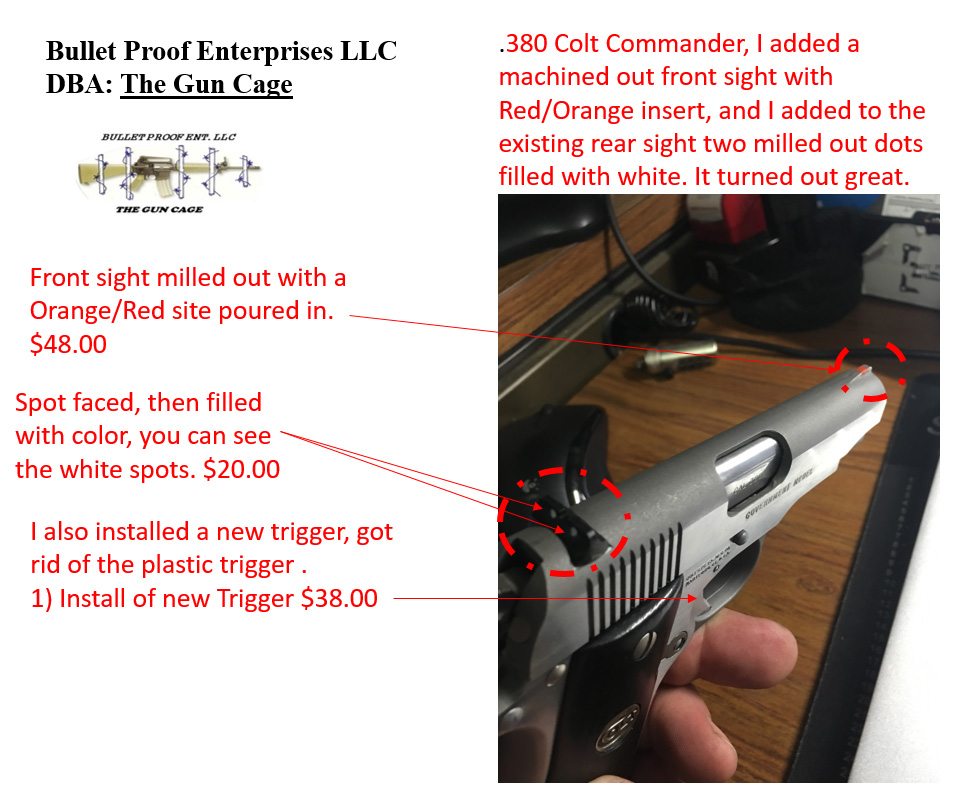 ---
Contact Us
For a front end fix, please contact The Gun Cage using our web form or call 810-893-2364.
Fenton, Flint, Brighton, Hartland, Howell, Novi, Milford & Davidson MI.